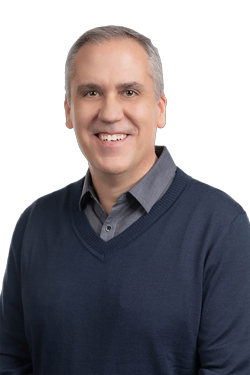 Craig Stein
A lifelong Chicagoan, Craig has extensive experience in the real estate industry since becoming a licensed broker in 2001. Craig grew up in the industry—his mother was a broker, and he remembers attending showings with her as a child—which inspired him to become a broker after many years in technology sales for CDW. Having sold 1,200 homes since he began his career, Craig's knowledge of the market has provided countless clients with peace of mind with his stress-free process. Craig believes engagement and connection are the key to success with his clients—they allow him to advocate for their needs.
Craig's expertise in real estate has helped a variety of clients find their ideal home or investment. Whether working with first-time homebuyers or clients looking for real estate owned (REO) properties, Craig offers unsurpassed knowledge and a skillful ability to educate his clients throughout each step. Craig understands that buying or selling a home can be an emotional time in his client's lives, and he works diligently to attend to their needs and assuage any anxieties they may have. He also holds an active real estate license in the state of Wisconsin to meet the needs of his clients looking to buy or sell across the region.
In his free time, this Loyola University grad enjoys getting out and exploring the parks around the Chicago area with his family. He is also an active member of the ManKind Project, a nonprofit training and education organization dedicated to life-changing experiential personal development programs for men. Craig supports the Children's Miracle Network regularly, and always sets aside time to give back to the community.
---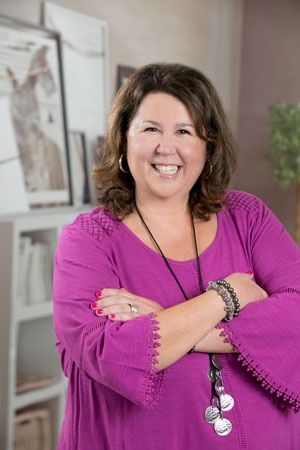 Chris Rich
You could say Christine has real estate in her DNA—her mother was a successful broker for 32 years, and her brother has been in the industry for 20 years. After a decade in sales, Christine became a licensed real estate broker in 2014. Her expertise in customer service, marketing, and negotiation benefits her clients throughout the entire process. She works tirelessly to ensure her clients find their ideal home, and set course to get the most out of their investment.
Christine specializes in Lake County and the northern suburbs—though she enjoys traveling the Chicagoland area with her clients to find their perfect home—and loves to work with first-time homebuyers. She believes that providing impeccable customer service is key for her clients as they navigate some of the biggest life decisions they will make when buying or selling a home. It's important that she be accessible for her clients, and is always sure to keep them informed every step of the way. Have a question? Just give her a call—she's there for you no matter what. Christine's passion for real estate is indisputable, and her knowledge and command of the market set her apart.
In her free time, Christine loves to explore the amazing restaurants of Little Italy and Greektown. She enjoys the area's many cultural institutions, and loves to check out the latest Second City show or exhibit at the Art Institute with friends and family. Christine loves to get outdoors any chance she gets, and can often be found strolling along the forest preserves many trails with her Boston Terrier, Thor, or wandering the Chicago Botanic Gardens. Christine is also very active in her community, and is a member of the Warren Football Parents Club, and Women United of Lake County.
---
---
---